california warehouse solutions for all sizes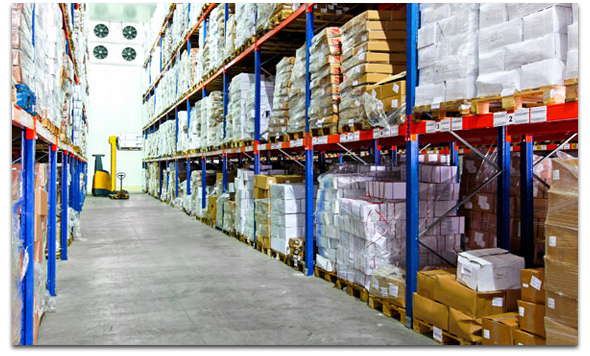 Non Haz - Consumer Goods
Food Grade - Fulfillment Services
Cross Docking - Equipment Storage
TPFS is centrally located in Southern California, in the industrial hot spot of the Inland Empire, with over 600 million square feet of distribution, and home to many of the major brands. Our Ca warehouse is minutes away from Los Angeles and Long Beach ports, many rail facilities, and all major freeways. We offer storage solutions for many industries, general goods, food, pharma, retail, chemical, to name a few.
Our dedicated staff has many years experience, in various industries and we understand that your image is our presentation. Our company is service based. TPFS has many different warehouse programs available.
Please contact a representative today. 909-476-0700
TPFS, your choice for warehousing in California, is experienced in handling all types of products and services all sizes of companies, from small private owners to large global corporations. Our services include, but are not limited to e-commerce, small package fulfilment, mixed pallet, and special palletizing, less-than full pallet and full pallet.
TPFS, your choice for 3PL warehousing in California, is experienced in fulfilment for B2B, B2C, and FBA. We service most commodities including food, personal care, pharmaceutical, chemical, retail, and general products.
California logistics needs are demanding. TPFS started as a logistics company. The TPFS fleet and our partners, can service those demands with a variety of equipment for expedited, same day, next day, and long distance shipping needs.
We are an experienced full service warehouse and logistics service company. We have many locations to serve you, with a variety of equipment for your needs. Our team is lead by people that care. From our warehousemen to the company ownership, our background, experience and dedication to our clients, make us different from the competition. We understand that we help you, make your company statement. Every customer is important. Your company will see that in our customer service. At TPFS, we have built our reputation on providing the best-quality customer service. Please request a Free Quote or provide us with a competitors quote and we will beat it.