cALIFORNIA FULFILLMENT SPECIALISTS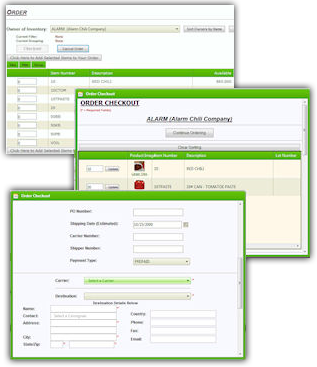 Accurate. Efficient. Reliable.
With the rapidly changing business environment, a California 3PL fulfilment center is a complete package option. Shared California warehousing is great benefit for companies looking to expand into new products and service areas, rapidly and efficiently. California warehousing 3PL fulfilment specialize in B2B, B2C, and FBA's. Need to lower your capital expenses in this market as needed, and still be able to still service your customer remotely? California 3PL fulfilment is a great option for that. TPFS provides shared space, shared labor, and shared expenses, and your company makes more profit.
Our inventory control system is everything your company needs it to be.
Our California warehouse offers complete trackability of your products in many areas. Our system will track from the time your products arrive at TPFS through shipping to your end user/ buyer. Need to run reports, our system will breakdown reports by items, lot history, inbounds, outbounds, carriers, hold items, age in warehouse and much more. Call our office today for your California warehousing quote and start experiencing the quality services that our team consistently provides.
Need Tracking? We have you covered.
Top Performance Freight Services is your top choice for California 3PL warehousing. With experience in B2B, B2C, and FBA fulfillment and expertise in servicing a wide range of commodities, we provide customized solutions tailored to your specific needs. Contact us today for a free quote.
Top Performance Freight Services offers reliable California logistics services to meet your needs. Our fleet and partners provide a range of equipment for expedited, same-day, next-day, and long-distance shipping. Contact us today for a free quote.
Looking for a full-service warehouse and logistics company with a difference? Look no further than Top Performance Freight Services. With multiple locations to serve you and a comprehensive range of equipment to meet your needs, we're here to help your business thrive. What sets us apart from the competition? It's simple - our people. From our dedicated warehouse staff to our experienced leadership team, everyone at TPFS is committed to providing the highest quality service to our clients. We understand that your success is our success, and we'll do everything in our power to ensure that you receive the personalized attention and support you deserve. At TPFS, we're proud of our reputation for outstanding customer service, and we invite you to experience the difference for yourself. Contact us today to request a free quote or provide us with a competitor's quote, and let us show you why we're the right choice for your California warehousing and logistics needs.