cALIFORNIA FULFILLMENT SPECIALISTS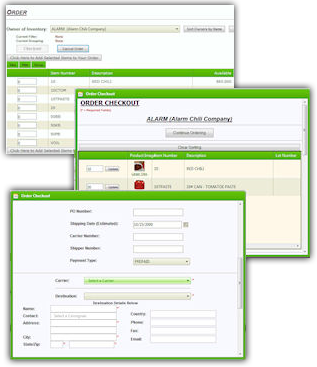 Accurate. Efficient. Reliable.
With the rapidly changing business environment, a California 3PL fulfilment center is a complete package option. Shared California warehousing is great benefit for companies looking to expand into new products and service areas, rapidly and efficiently. California warehousing 3PL fulfilment specialize in B2B, B2C, and FBA's. Need to lower your capital expenses in this market as needed, and still be able to still service your customer remotely? California 3PL fulfilment is a great option for that. TPFS provides shared space, shared labor, and shared expenses, and your company makes more profit.
Our inventory control system is everything your company needs it to be.
Our California warehouse offers complete trackability of your products in many areas. Our system will track from the time your products arrive at TPFS through shipping to your end user/ buyer. Need to run reports, our system will breakdown reports by items, lot history, inbounds, outbounds, carriers, hold items, age in warehouse and much more. Call our office today for your California warehousing quote and start experiencing the quality services that our team consistently provides.
Need Tracking? We have you covered.
TPFS, your choice for 3PL warehousing in California, is experienced in fulfilment for B2B, B2C, and FBA. We service most commodities including food, personal care, pharmaceutical, chemical, retail, and general products.
California logistics needs are demanding. TPFS started as a logistics company. The TPFS fleet and our partners, can service those demands with a variety of equipment for expedited, same day, next day, and long distance shipping needs.
We are an experienced full service warehouse and logistics service company. We have many locations to serve you, with a variety of equipment for your needs. Our team is lead by people that care. From our warehousemen to the company ownership, our background, experience and dedication to our clients, make us different from the competition. We understand that we help you, make your company statement. Every customer is important. Your company will see that in our customer service. At TPFS, we have built our reputation on providing the best-quality customer service. Please request a Free Quote or provide us with a competitors quote and we will beat it.